Job seekers with disabilities often wonder whether they should disclose their disabilities or not, as well as when and how to disclose? This article aims to answer those questions, but it is not intended as, nor does it replace legal advice. Please consult with a lawyer if required, as each jurisdiction has its own Human Rights Code or related laws.
Rights & Responsibilities
According to Canadian employment law, it is illegal for employers to ask job candidates about their disabilities. However, they are entitled to ask if you have any physical or mental disabilities that may affect your ability to perform the duties the job entails, as long as they don't inquire about your diagnosis or treatment. If you require any accommodation to perform any of the job duties, you should answer honestly.
After you are hired as an employee, your employer can legally ask about the functional limitations related to your disability and its prognosis, for the purpose of providing you appropriate workplace accommodation.
To Disclose or Not to Disclose
As previously mentioned, if your disability affects your ability to do the job, or if you require accommodations to perform the duties involved, you will need to disclose at some point. If your disability is visible, you may not have an option because it will noticeable. However, since the COVID-19 outbreak, more and more job interviews are now taking place online instead of in-person, and interviewers may not be able see your disability. While not disclosing may lessen the chance of discrimination, you should still disclose if it affects your ability to perform the work duties. Another reason to disclose would be when not disclosing put your or other people's safety at risk.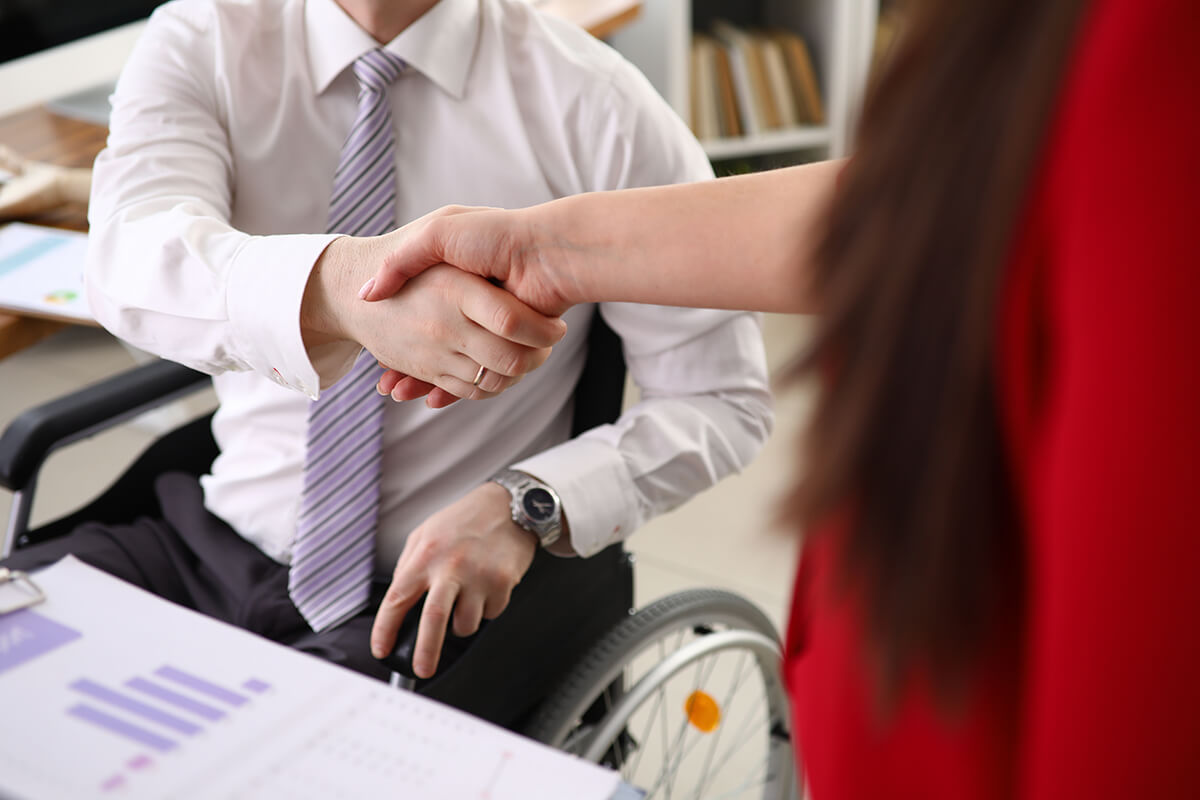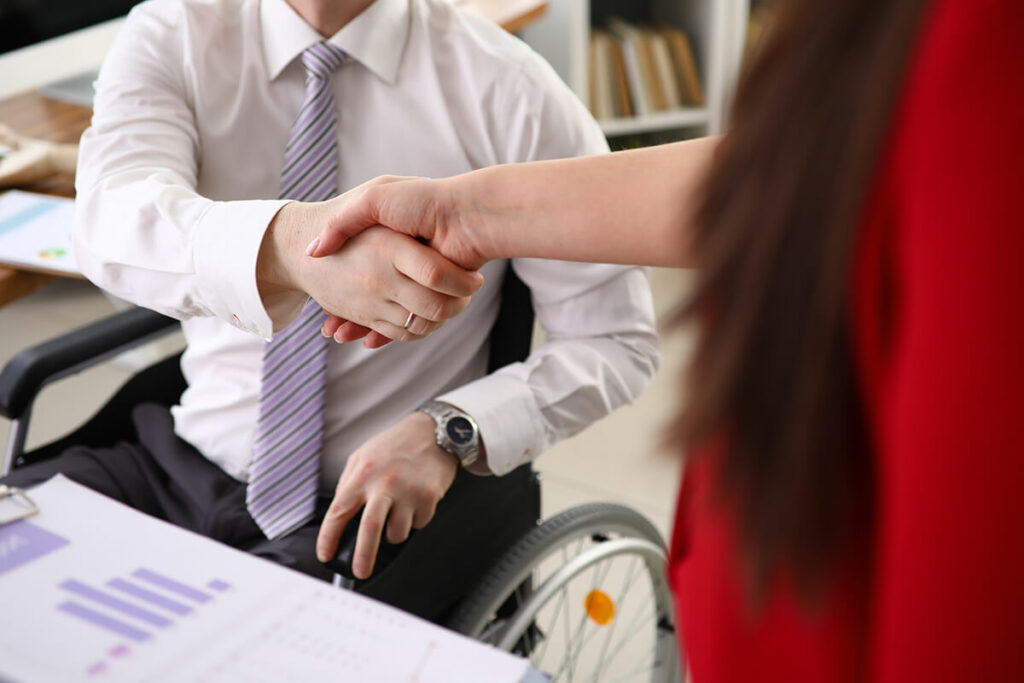 On the other hand, you are not legally required to disclose if your ability to do the job is unaffected and that you do not require accommodation. In that case, it might be in your best interest to not disclose at all, or delay disclosure to avoid discrimination until it becomes necessary or benefits you. For example, if the employer indicates that they have a diversity policy and welcomes people with disabilities, it may be in your interest to disclose.
When to Disclose Your Disability?
Since employers have the duty to accommodate their employees up to the point of undue hardship, it may be best to delay disclosure until necessary to avoid discrimination. However, the later you disclose, the more the employer may be surprised or perceive you as being dishonest, even if that isn't your intention. Everyone's situation is different, but here's a quick summary from Alberta Government's disability disclosure guide:
Disclose in your application if the employer has an equity program or states in the job posting that people with disabilities are encouraged to apply.
Disclose before the interview if you require accommodations to attend.
Disclose at the interview if you require accommodations to do the job.
Disclose after receiving a job offer if your ability to do the job is unaffected by your disability.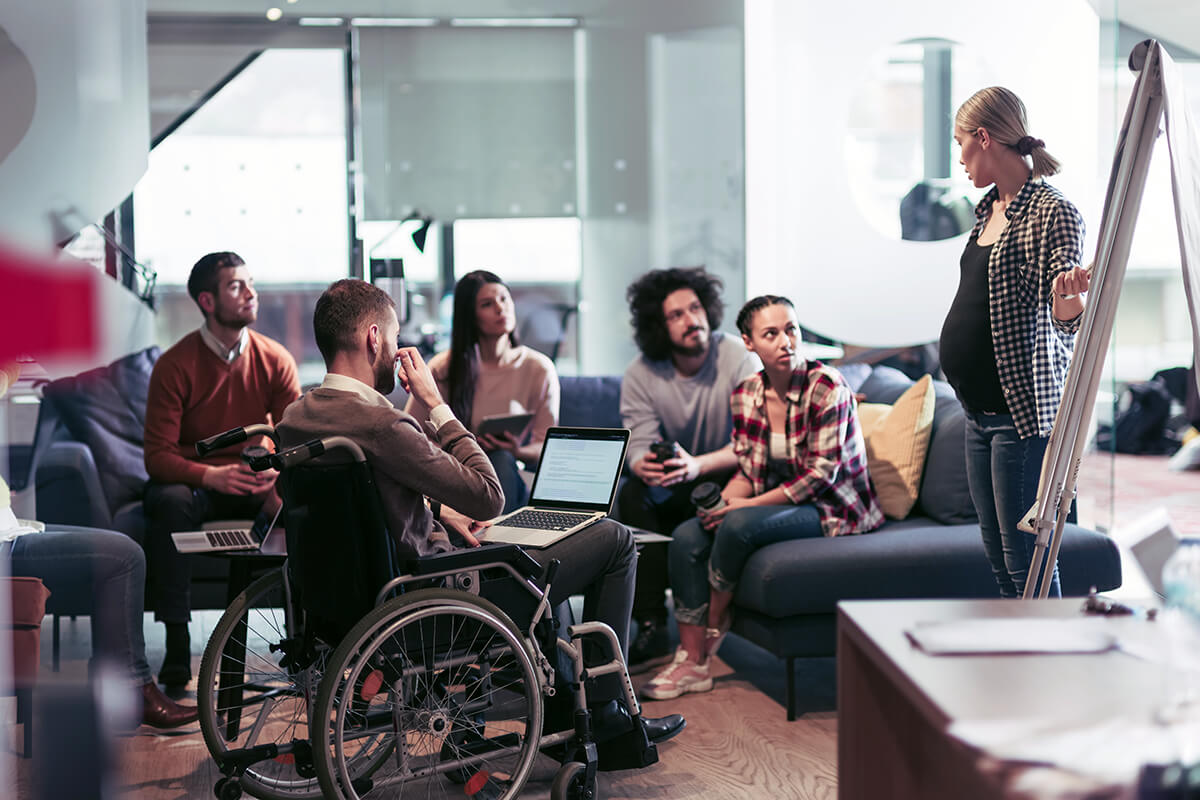 How to Disclose Your Disability?
No matter what communication method you choose to disclose your disability, try to focus on your skills, abilities and experience without being defensive. If you have ways to cope or overcome your disability, mention it as it is a positive quality many employers look for in job candidates. Also, be prepared to educate or correct any misconceptions related to your disability, as the employer may not be as informed as you are. If you are disclosing via written communication, try to anticipate what concerns the employer may have and address them, because you may not have the opportunity to discuss them.
For more detailed information, refer to this disclosure guide published by Disability Alliance BC, which this article derived from. We hope this article helps you with your job search.